ABOUT US
Hosting PNG
provides reliable domain hosting services with true support, quality service, dedication, technical competence, professionalism and integrity
Our state of the art server cluster infrastructure provides high performace, high redundancy and high availability domain hosting.
We are committed to providing a dependable service and expert advice on domain hosting solutions
We offer advanced features for dynamic and complex domain hosting needs.
Based in Port Moresby we are always available to you. Our phones and email are monitored 24/7.
Because we are an independent hosting organisation, you are not tied to a single Internet Connection Provider. You can use any mixture of Internet Connections Providers to access ALL of our services.
Putting you in touch with the world!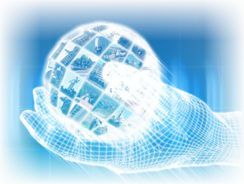 A division of

OUR SERVICES INCLUDE
DOMAIN NAMES
Registration of .com, .org and all .pg domains
Domain Name Hosting
Domain Parking

WEB SITE HOSTING
UNIX website hosting with PHP, MySQL, phpMyAdmin
Windows website hosting with PHP, ASP.Net,MySQL,SQL Server
Web traffic analytics
Website Design
Assistance with setup of Wordpress, Joomla etc websites

MAIL
Mail Boxes (including Domain/Catch-all Mailboxes)
Webmail Interface accessible through any Internet Connection worldwide SMTP/POP3 access to your mailboxes through any Internet Connection worldwide Mail Aliasing
Mail Forwarding (including multi-destination) Autoresponders
Online Spam/Virus filtering whether you use our hosted mail or operate your own mail servers

FTP
Private FTP server for internet file access

ADVICE/ASSISTANCE WITH:
Internet Connection Provider selection
Mail server selection and configuration
VPN configuration
Integration of Internal Corporate and Web based data systems
Router configuration